This is No Ordinary House Cleaning!
We've been cleaning homes in Central Virginia for over 34 years, the old fashion way. Your Handi Maids house cleaning is delivered by regularly assigned, conscientious Home Care Associate(s) who love to clean! We'll clean around, behind and underneath to get every bit of dirt we can! It's the extra special details like hand-washing floors that let you know that your home has been thoroughly cleaned and cared for by professionals.
The Signature Spring Cleaning
​A thorough deep cleaning. One -time or seasonal, and always the first cleaning of your recurring services.
Recurring Home Cleanings
Weekly, Biweekly, or every 4 weeks. Maintenance cleanings to keep your home fresh and clean. Consistent, No hassle scheduling and no Contracts.
Empty Home Cleanings
Realtor's, Move in & Move out, homes for resale, Pre & Post rentals, Apartment turns, and detailed Office Cleanings.
What's Included in My Cleaning?
Need assistance with an item that is not listed above?  No Problem!
Simply contact our office at 804.330.0270 and we can often add that service to your customized cleaning plan.
Clean out Fireplace (scoop out ashes)
Hardwood Floor Wash
Remove Books from Bookshelves and Clean Shelves
Clean Underneath Area Rugs
Clean Entry Door area including Storm / Glass Door Window interiors, house numbers, and mailbox
Sweep Garage or Porch
Patio Furniture Clean
Polish Brass and / or Silver
Refrigerator Detail Clean
Refrigerator Wipe out
Freezer Detail Clean
Interior Oven Cleaning
Clean interior of Cabinets / Closets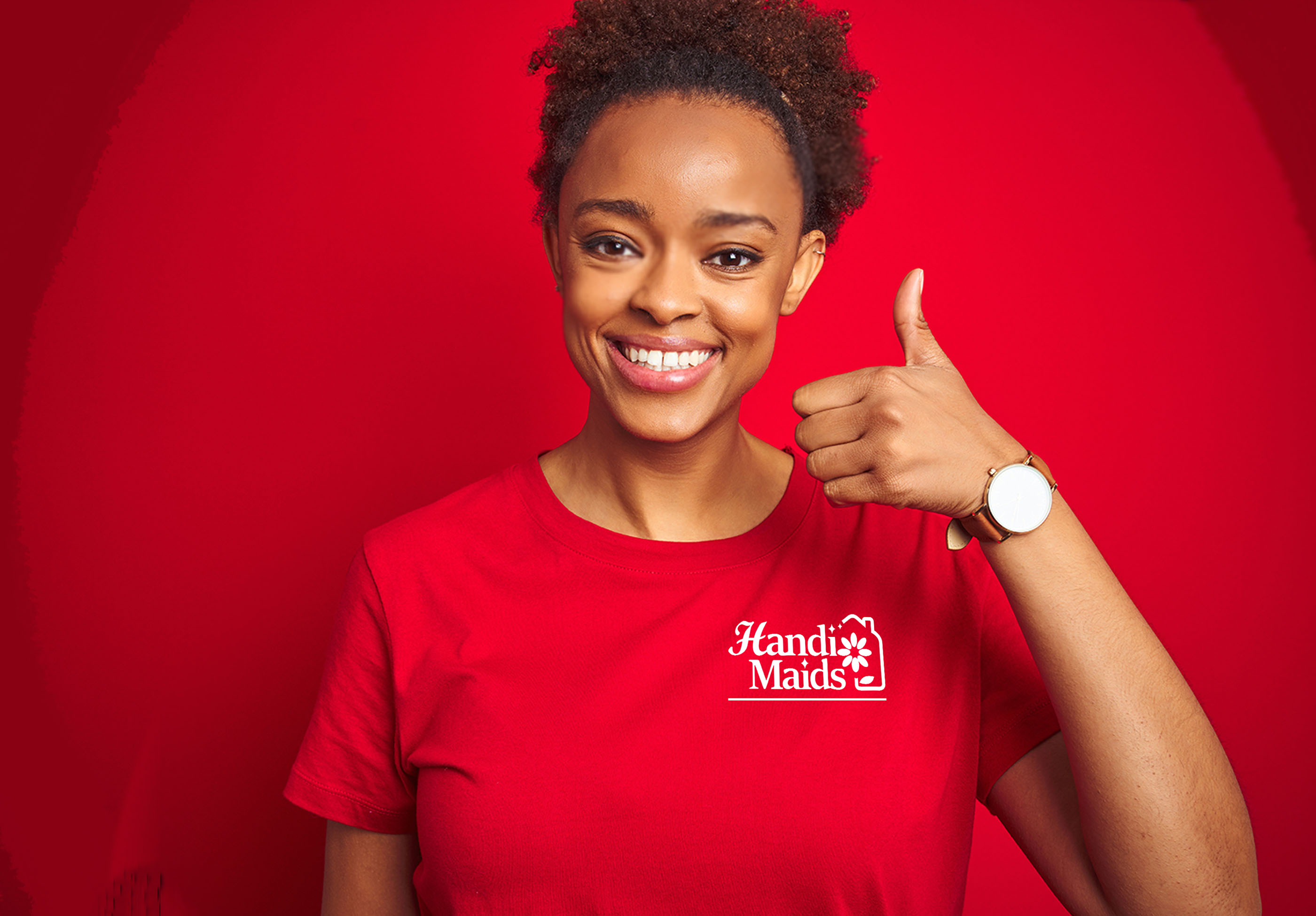 *Items that may not be reached by climbing on a 2 step foot ladder will only be dusted with an extension duster. We can only move light pieces of furniture that are under 25 lbs. It is presumed that the house will be picked up prior to service to allow the cleaning associates access to all areas needing to be cleaned. We rotate the cleaning tasks of some areas to offer you a fair cleaning rate for recurring services. Thorough Spring Cleanings are available on a recurring basis; however, they are usually not required.
These are some commonly requested tasks that we can handle:
Clean out fireplace (scoop out ashes)
Hardwood floor wash
Remove books from bookshelves and clean shelves
Clean underneath area rugs
Clean entry door area including storm / glass door window interiors, house numbers and mailbox
Sweep garage or porch
Patio furniture clean
Polish brass and / or silver
Refrigerator detail clean
Refrigerator wipeout
Freezer detail clean
Interior oven cleaning
Clean interior of cabinets / closets