HandiMaids Inc is your choice for professional house cleaning and maid service in Richmond, Virginia, and the surrounding areas. Our service area encompasses a number of cities and counties in the region, including Henrico, Bellwood, Bon Air, Chester, Glen Allen, Midlothian, Richmond, Powhatan County, Henrico County, Hanover County, and Chesterfield County.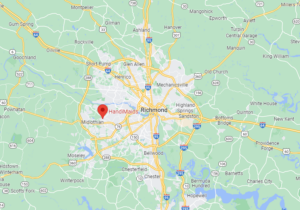 Residents in these areas can benefit from the professional cleaning services offered by HandiMaids Inc. Our company has a large team of experienced and trained cleaners who use the best products and equipment to ensure that homes are cleaned to the highest standards. Our customizable cleaning plans allow homeowners and renters to choose the type and frequency of cleaning services that best meet their needs and budget.
Whether you live in a suburban home, a downtown apartment, or a rural farmhouse, HandiMaids Inc can provide you with the cleaning services you need to maintain a clean and healthy living space. Our services range from general house cleaning to deep cleaning, move-in/move-out cleaning, and more.
HandiMaids Inc also understands that every home is unique, which is why we provide customized cleaning plans that take into account the specific needs and preferences of each homeowner. We work closely with our clients to ensure that our cleaning services are tailored to your individual requirements.
In addition to our high-quality cleaning services, HandiMaids Inc is also known for our exceptional customer service. We are committed to providing our clients with a positive and stress-free experience from start to finish. This includes easy online booking, transparent pricing, and open communication throughout the cleaning process.
Overall, at HandiMaids Inc we are a reliable and trustworthy house cleaning and maid service that serves a wide range of cities and counties in the Richmond, Virginia area. Our commitment to quality, customization, and customer service makes them a top choice for homeowners in the region who want a clean and healthy living space without the hassle of doing it themselves.