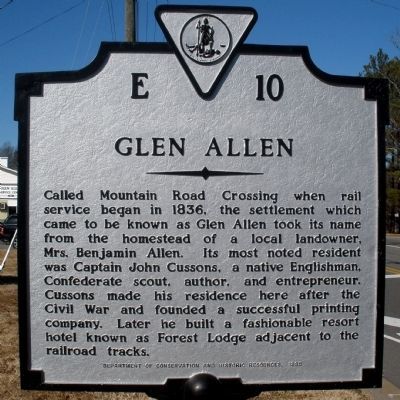 GLEN ALLEN'S #1 HOUSE CLEANING & MAID SERVICE
House Cleaning Service in Glen Allen, Virginia – Servicing Zip Codes: 23058, 23059 and 23060 
Glen Allen, Virginia: A Suburban Gem
Glen Allen, nestled within Henrico County, Virginia, exudes a distinct suburban charm. Known for its historical sites such as the Meadow Farm Museum and the Virginia Randolph Museum, Glen Allen is a blend of rich culture and modern conveniences. With golf courses like the Hunting Hawk Golf Club and family-friendly parks such as Crump Park, the city offers an array of recreational opportunities.
Living in Glen Allen: The Perfect Blend of Culture and Community
Glen Allen's community is one that values both its cultural heritage and contemporary lifestyle. The city hosts events at the Cultural Arts Center and offers a range of dining and shopping experiences. Whether it's a family outing to the Children's Museum of Richmond or an evening stroll through the Lewis Ginter Botanical Garden, there is always something engaging for residents of Glen Allen.
House Cleaning and Maid Service in Glen Allen
Convenience in a Fast-Paced World
Glen Allen's thriving community life often means a busy schedule for its residents. Between work, family commitments, and enjoying the local attractions, finding time to clean and organize the home can become a daunting task. That's where a professional Glen Allen house cleaning and maid service comes in. Offering tailored solutions, HandiMaids ensures that Glen Allen residents can enjoy a clean and organized home without compromising on their valuable time.
Quality Living Deserves Quality Cleaning
Glen Allen's residents take pride in their homes, and HandiMaids shares that sentiment. Using eco-friendly products and state-of-the-art cleaning techniques, their professional maids provide a level of cleanliness that goes beyond surface shine. It's about creating a hygienic, comfortable living space that reflects the quality lifestyle Glen Allen offers.
Customized Solutions for Every Household
No two homes in Glen Allen are the same, and HandiMaids understands that. Whether it's a family home that needs weekly cleaning or an apartment requiring bi-weekly attention, HandiMaids offers customizable plans. They work with the residents to understand specific needs, ensuring that each cleaning plan is as unique as the homes they service.
Why Choose HandiMaids in Glen Allen?
HandiMaids isn't just another cleaning service; they are part of the Glen Allen community. With a focus on customer satisfaction, they work tirelessly to ensure that every client feels valued. Their commitment to quality and flexibility has earned them the trust of many Glen Allen residents.
Your Fresh Start Awaits with HandiMaids
A clean home is more than an aesthetic pleasure; it's a foundation for a healthy, happy life. HandiMaids invites you to experience the joy of a professionally cleaned home, perfectly aligned with the vibrant life that Glen Allen offers. Why spend your weekends cleaning when you could be enjoying all that this wonderful city has to offer?
Rediscover the comfort and tranquility of a beautifully maintained home with HandiMaids. Don't wait another day; call now or request a quote online. Let HandiMaids take care of the cleaning, so you can take care of living the best life in Glen Allen, Virginia.
Join the satisfied customers who have made HandiMaids their preferred choice for house cleaning and maid service. Make that call today and step into a fresh and revitalized home tomorrow.