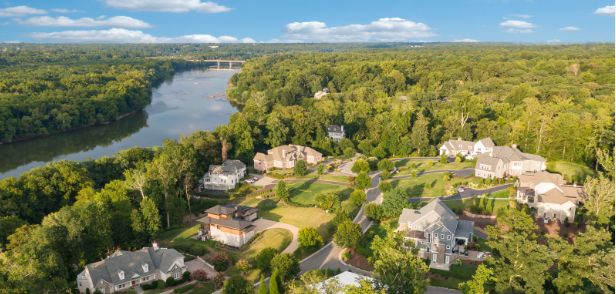 House Cleaning Service in Bon Air, Virginia – Servicing Zip Codes: 23225 and 23235 
HOUSE CLEANING & MAID SERVICE IN BON AIR, VIRGINIA
Nestled just outside of Richmond, Virginia, the charming community of Bon Air brims with beauty and a rich history. This slice of suburban serenity, established in the 19th century as a Victorian-era resort, paints a picturesque tableau with its many preserved historic buildings and lush, tree-lined streets. Bon Air's thriving community proudly boasts a variety of local businesses, celebrated schools, and outdoor recreational spaces such as the Huguenot Woods and Rockaway Parks, offering residents an enchanting blend of the tranquil and the dynamic.
Bon Air's character comes alive in its local attractions, like the historic Bon Air Hotel Annex and other Victorian-era structures that adorn its streets. These architectural gems showcase the area's unique heritage while offering a scenic backdrop for community events. The annual Bon Air Victorian Day Festival is a time-honored tradition where residents come together to celebrate the rich culture and history of their community.
Despite Bon Air's tranquil vibe, the life of its residents is anything but idle. Juggling professional commitments, educational pursuits, family time, and participation in community events often leaves little time for routine chores. This is where HandiMaids, a premier cleaning company based in Richmond, steps in. Offering a range of house cleaning services in Bon Air, HandiMaids provides residents with the valuable gift of time.
Living in a clean home is not just about aesthetics; it's about health, comfort, and personal wellbeing. Unfortunately, maintaining that standard of cleanliness can be both time-consuming and physically demanding. That's where HandiMaids shines. Our team of trained professionals understands the importance of a clean, hygienic home and works meticulously to deliver just that, every time. From regular house cleaning to deep cleaning services, HandiMaids has the flexibility and skill to handle any task, no matter how large or small.
HandiMaids understands the unique architectural elements that make Bon Air homes special and requires a careful approach. The team at HandiMaids is trained in caring for different surfaces and materials, protecting your treasured heirlooms and intricate architectural details while ensuring a clean and healthy living environment. In the spirit of community that defines Bon Air, HandiMaids also commits to using eco-friendly cleaning solutions that are safe for your family, pets, and the environment.
Investing in a professional cleaning service like HandiMaids isn't just about cleaning—it's about lifestyle enhancement. It's about freeing up time for family picnics at Rockaway Park, engaging with friends at local events, or simply having a moment of peace on a weekend morning. It's about coming home to a house that is clean, welcoming, and stress-free after a busy day.
In a community as vibrant and engaging as Bon Air, don't let the chore of house cleaning keep you from experiencing all the beauty and joy it has to offer. Invest in a clean, healthy home and more free time with HandiMaids' top-tier cleaning services. Whether you're looking for a one-time deep clean or a regular cleaning schedule, HandiMaids has the solution for you.
So, why not make that call today? Contact HandiMaids for a quote, and open up the door to a cleaner home and a more relaxed lifestyle. Remember, a call to HandiMaids is more than a request for a cleaning service – it's a step towards reclaiming your valuable time in the charming community of Bon Air.