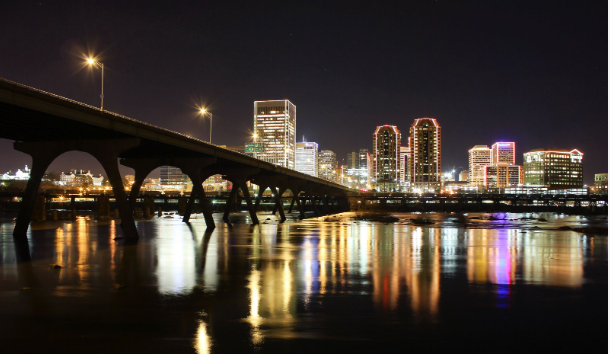 House Cleaning Service in Bellwood, Virginia – Servicing Zip Codes: 23237 and 23297 
HOUSE CLEANING & MAID SERVICE IN BELLWOOD, VIRGINIA
Bellwood, Virginia, a charming suburb nestled in the heart of Chesterfield County, serves as a harmonious intersection of historical resonance and contemporary amenities.
Adjacent to the bustling hub of Richmond, Bellwood is home to approximately 6,000 residents. It is enriched by a beautiful blend of lush parks, an energetic local business landscape, and a distinctive mix of traditional and modern homes. With its suburban serenity and urban proximity, Bellwood truly provides a unique living experience.
Immersed in Life in Bellwood
From picnics in the expansive Bensley Park to a day of shopping in the Chesterfield Mall, Bellwood offers a myriad of recreational activities. Its closeness to Richmond allows for an abundance of professional prospects for those who desire to balance the vibrancy of city life with the tranquility of their suburban homes.
After a busy day, Bellwood locals can take in a movie at the local theatre, savor diverse culinary delights in the suburb's varied restaurants, or simply catch up with friends at one of Bellwood's bustling local coffee shops.
Creating a Clean Haven with HandiMaids in Bellwood
There's a certain comfort in returning to a home that is clean, orderly, and welcoming after a day of work or play. However, amidst the flurry of everyday life, managing a comprehensive Bellwood house cleaning routine can become a daunting task. That's when HandiMaids, with their extensive expertise and superior cleaning tools, steps in, ensuring your Bellwood residence remains a clean and serene sanctuary.
Securing Your Bellwood Property Value with Meticulous Cleaning
Neglect of regular home cleaning can lead to troublesome issues that may adversely affect your property's value in the long run. Challenges such as mold growth, pest invasions, and HVAC complications could surface. However, with HandiMaids' comprehensive cleaning and maid services, you can rest easy knowing your home's cleanliness and overall value are well-preserved.
Enjoy the unique Bellwood lifestyle while HandiMaids handles your cleaning requirements. Expect a home that sparkles with cleanliness, enhances your comfort, boosts your property value, and provides you with the freedom to make the most of your time in Bellwood. Isn't it time you experienced the joy of a professionally cleaned home without breaking a sweat? Book your first cleaning service with HandiMaids today!
For over a decade, HandiMaids has been serving the Richmond, Virginia area, including Bellwood, with a commitment to excellence. We're eager to make your Bellwood home radiate cleanliness every time!
With vast experience under our belt, HandiMaids excels in House Cleaning Bellwood, Maid Service, Vacation Home Rental Cleaning Services, Deep Cleaning services, Standard Cleaning services, Move-in cleaning services, Move out cleaning services. If your home in Bellwood needs a cleaning touch, HandiMaids is your go-to choice.
Our HandiMaids Team in Bellwood Offers a Variety of Cleaning Services
In addition to our main services, we offer Recurring Services (Weekly, Bi-Weekly, and Monthly), ensuring your home stays immaculate throughout the month. Our Rental Cleaning service is an excellent solution for those with rental properties, like Airbnb or Vrbo. Whether you're moving into a new home and need our Move-In Cleaning service or transitioning out and require our Move Out Cleaning service, we've got you covered.